Herbert Mansions
Knightsbridge, London SW1
We were commissioned to transform a tired Victorian mansion flat in Sloane Street into an elegant contemporary apartment. Although the original layout has largely been retained, extensive structural alterations were carried-out to improve the relationships between the various spaces. This required close liaison with The Cadogan Estate.
The living room is an elegant space with a corner bay window overlooking Sloane Street and beyond. original features such as the cornice and moulded ceiling have been retained, and new wenge floorboards and architraves installed, as well as a bespoke limestone fireplace. These 'lift' the space and complement our client's artworks and furniture.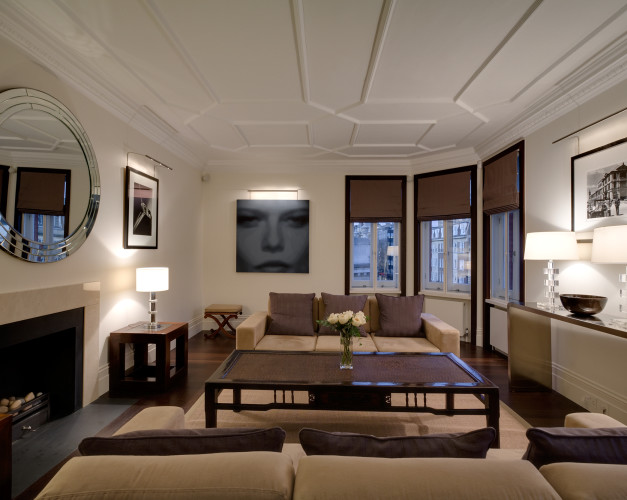 A built-in joinery unit is located at the opposite end of the living room to the bay window. This provides high-level shelving, low-level storage for audio-visual equipment, a plasma TV set on a lift, and some background lighting. The wenge-lined doorway to the right hand side leads to the corridor.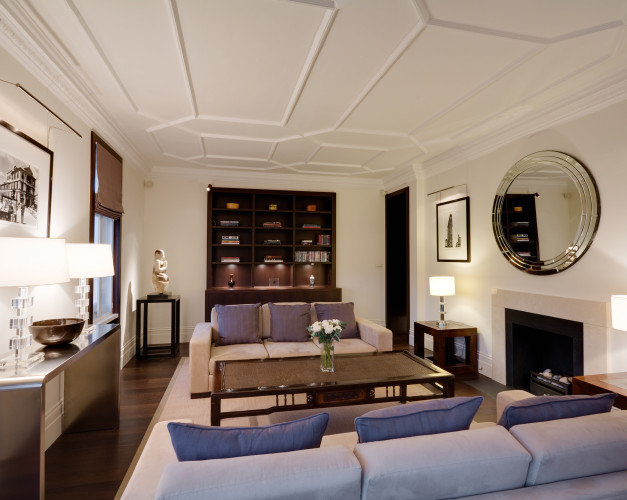 The central corridor connects the entrance hall with the principal living areas and the master suite, and an opening connects with the kitchen/dining room. New built-in joinery, raised doorways, mirrored panels and low-level lighting help create a restrained and glamorous ambience.
We worked closely with Bulthuap on the kitchen design; the flooring is composite floor tiles on electric underfloor heating.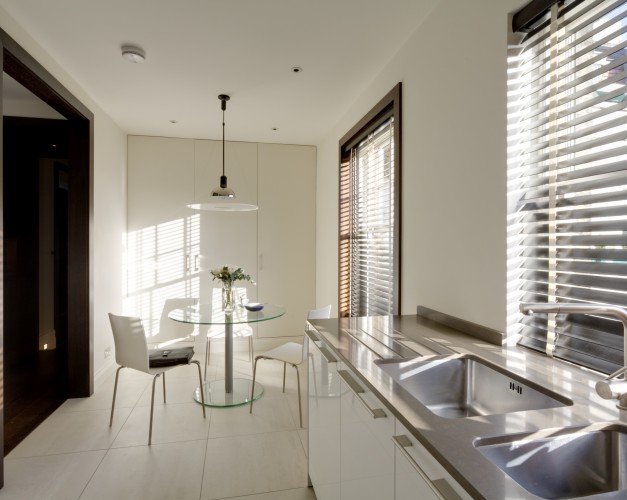 The dining room is located to one side of the corridor and is accessed via full-height double doors. These doors align with the dining room window and the matching doorway to the master suite.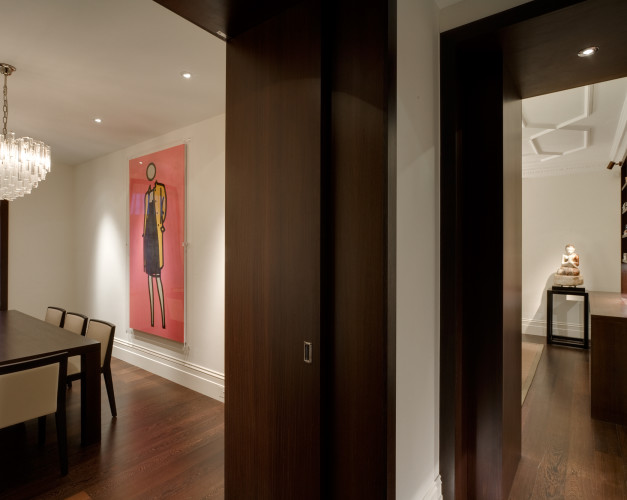 A sideways vista has thus been created across the flat which balances the strong directionality of the corridor. Discreet storage is provided behind the white-painted panels to either side of the double doors.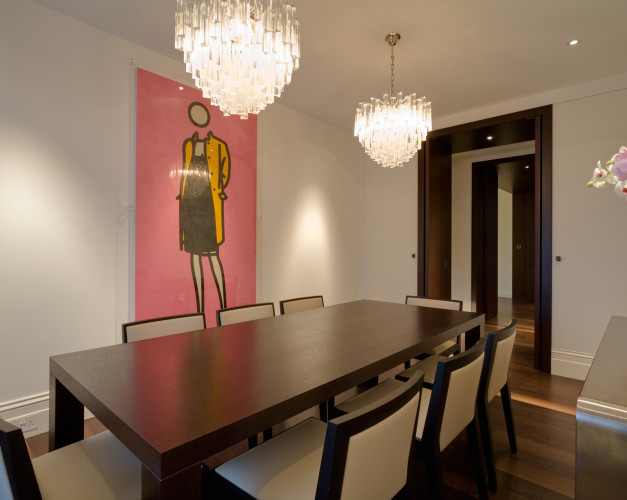 Similarly, in the master bedroom, they eye is drawn to the wenge-lined bed recess and doorway, and away from the discreet white-painted wardrobe doors.
Japanese-style sliding doors with opaque glass panels lead to the master bathroom, which is lined with polished limestone. A spacious walk-in shower with a frameless glass partition is located to one side of the central vanity unit.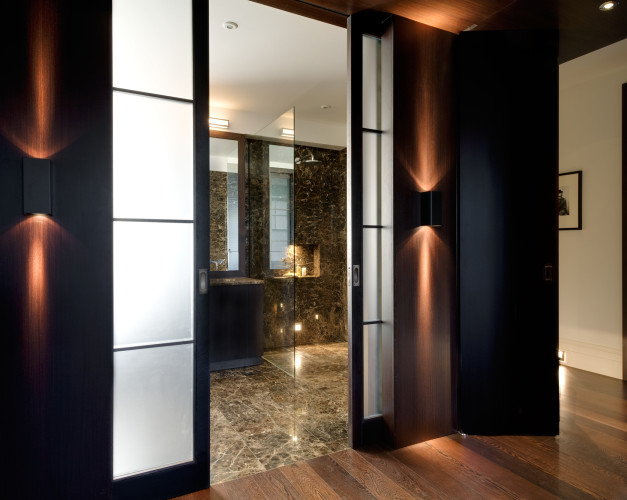 This is the concept design plan of the apartment, which was largely implemented.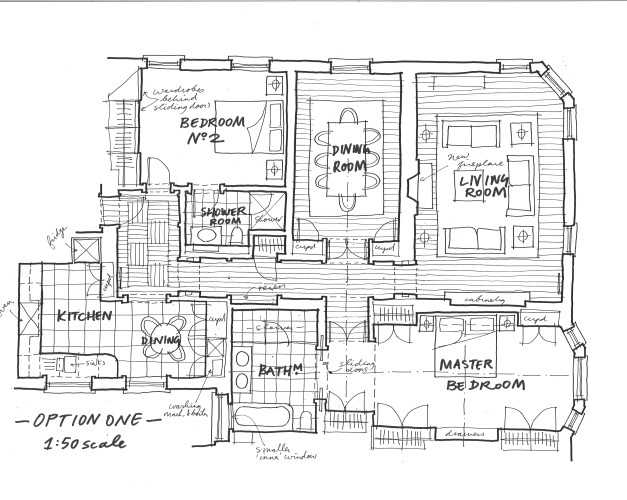 These are some concept design sketches of the entrance hall and corridor.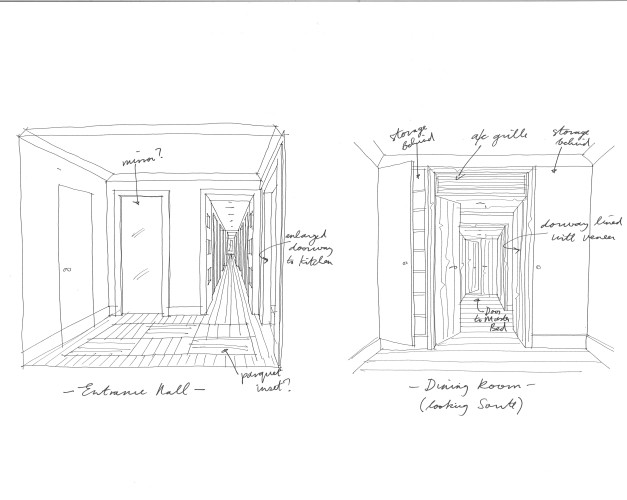 This is a concept design sketch of the master bedroom.