Stanley Lodge
Notting Hill, London W11
We were commissioned in 2006 to refurbish and remodel a ground floor and basement maisonette within an 1840s stuccoed house in Notting Hill.
From the outset, a priority was to remove various partitions and accretions that had been added over the years, in order to restore the original proportions of the two handsome ground floor rooms.
The new stone fireplace and plaster cornice installed in the living room are in keeping with the period of the building.
A raised and widened opening was formed between the two reception rooms, thereby increasing the illusion of space and opening-up a vista throughout the ground floor.
This opening has been lined with walnut architraves and reveals which match the new floorboards and the shelving units to either side.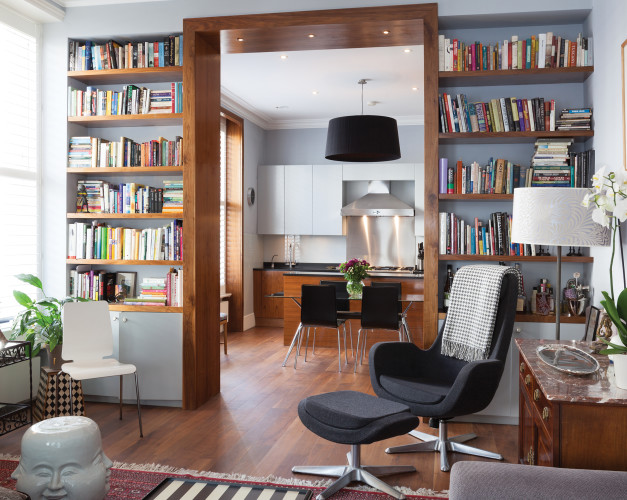 The second reception room houses the kitchen along one site and a dining area in the centre. Walnut architraves have been installed around the original window which match those around the opening to the living room.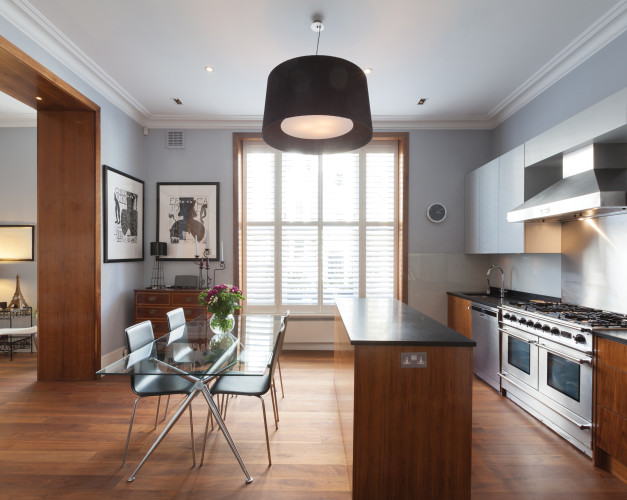 This image shows how the various ground floor areas have been opened-ip in a clearly defined fashion. As well as emphasising vistas and symmetry, the walnut architraves and panelling draw the eye away from various discreet painted cupboard doors.
This is the ground floor concept design layout, which was largely implemented.
This is the basement concept design layout; the master suite was re-configured.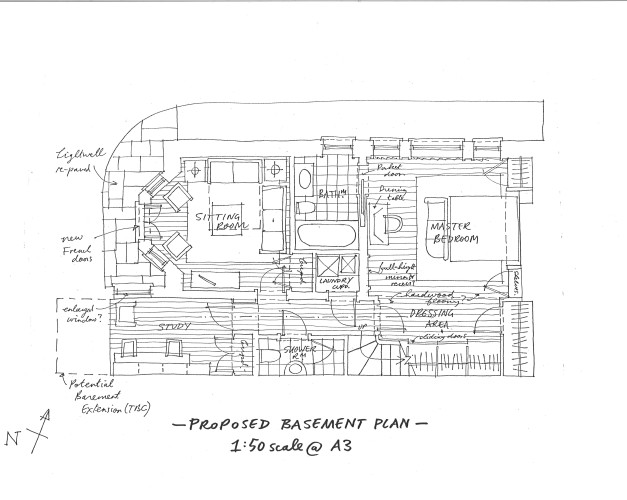 This is a concept design sketch of the enlarged opening and built-in joinery between the living room and kitchen/diner.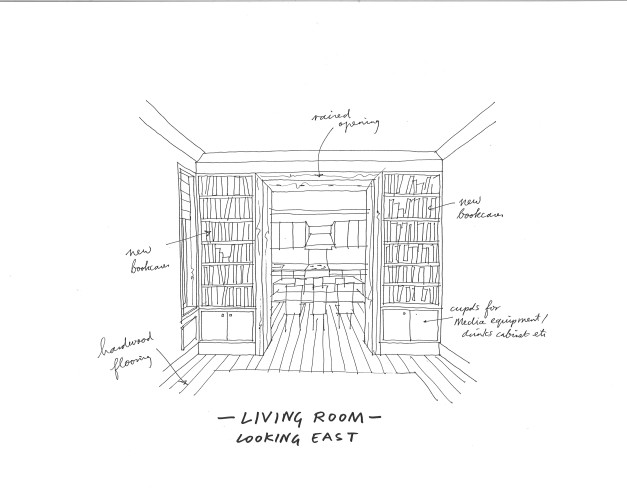 This is a concept design sketch of the master bedroom.
These are concept design sketches of the master bathroom.